Trackless Train Manufacturer
Trackless Fun Trains can be used in resorts, amusement parks, historical sites, touristic areas, zoo and many other activities.
Gasoline, diesel, electric motor alternatives are available.
Gasoline and diesel models are also produced as 4 × 4.
Production can be made by removing molds of any type and size as you wish.
All of our vehicles are produced in our workshop, except engine, chassis and electronic systems.
Get a Quote!
Historical sightseeing areas, Shopping Mall, Tourist Park etc. Get your Rideless System Sightseeing Train Offer for all your venues
A different experience for your visitors
Give your customers fun moments with sightseeing trains
New Generation

 LITHIUM ION ELECTRO

Train
Midi – T10 – TE4000 4×4
ve
2×4 / TFT28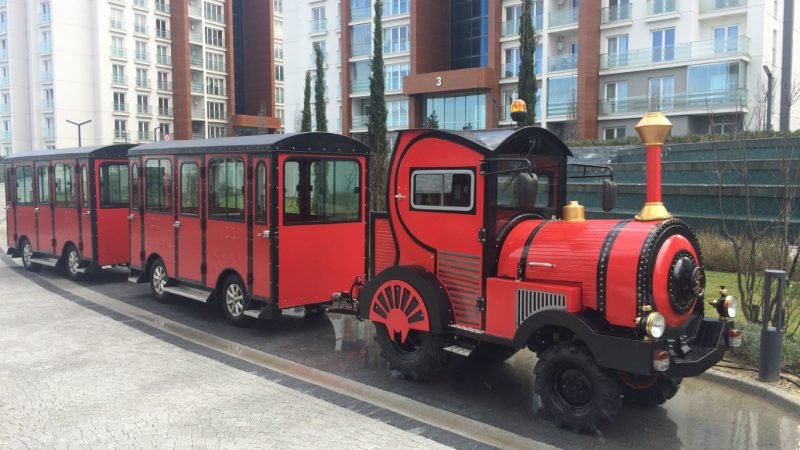 Mini – T110 – T125 4×4
ve
2×4 / TFT85-130-180
20 PCS CLOSED WAGON
128 PEOPLE CARRYING CAPACITY
SUITABLE FOR CURVED FIELDS
(Slope climbing ability up to 20%)
PRODUCTION AND
MAINTENANCE
We manufacture the sightseeing trains designed according to customer needs in our facility. We also offer periodic maintenance for all vehicles we deliver.
The most important thing is life safety
ANALYSIS
We determine your needs according to the usage area and analyze the technical and visual requirements.
PLANNING
As a result of our analysis, we set up projects with our valued customers. We care about the feedback of our customers and make corrections accordingly if necessary.
PRODUCTION
With our expert staff and more than 10 years of experience, we carry out production steps with high quality standards by providing all the necessary technical conditions.
TEST
We carry out all the necessary tests before delivering our trains to you. (Slope climbing, stopping, turning diameter test, Engine heat preservation test for hot climates, GPS system test etc.)
DELIVERY & MAINTENANCE
We deliver the trains that pass the tests successfully. In the following periods, we undertake all necessary maintenance and repair activities with your request.
Trackless Train for
Shuttle Passenger Transport
The sightseeing train is widely used in the use of Shuttle Passenger Transport Vehicle as a transportation vehicle in places with heavy visitor areas. You can reach our company for the shuttle vehicle you request and get information about the train and wagon models we produce. For example, you can protect your passengers from bad weather conditions with a closable wagon system, you can take your guests in their own language by publishing publicity in 16 different languages on the pre-programmed route with GPS supported announcement system. Our shuttle vehicles offer solutions to your high capacity needs with a passenger carrying volume of up to 128 people.
With customizable technical and design options…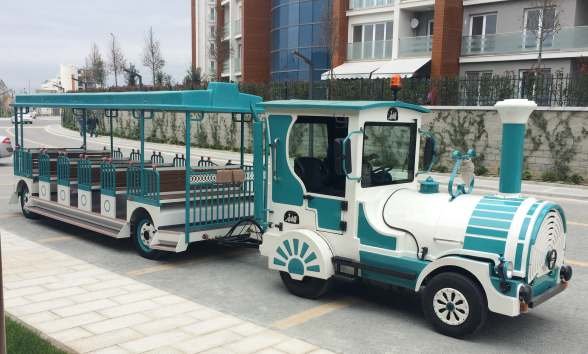 Open Wagon 20-28 People
Railless Travel Trains
Summer regions, outdoor parks, etc. for areas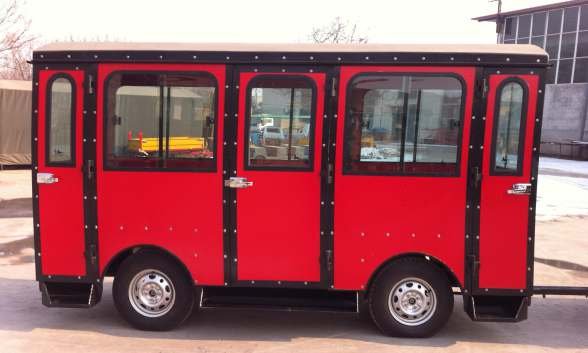 Covered Wagon 10-14 People
Railless Travel Trains
Campus Mall, etc. for all climatic conditions throughout the year
References
Our valuable customers who prefer us from the public and private sectors: